Xavier is clearly somewhat bemused by the notion of feeding the chicks.    Diamond feeds the older chick until it falls over full, then the little one gets fed.  That makes sense as it ensures at least one chick survives during hard times.  But Xavier hasn't quite got it.  I think he is rather hoping that both chicks and egg will take the food if he just leaves it near them!   Last year, he wouldn't go near the chicks, except to trip over them occasionally, so it's an improvement.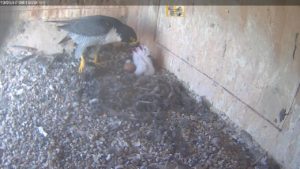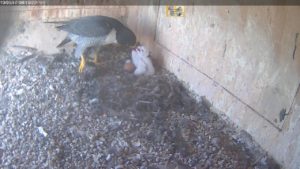 VIDEO  20171005 X almost feeding chicks
Not much change with egg3, but I'll keep an eye on it.
Cilla