At about 1600 h, a largish hole appeared in one of the eggs (which had been showing signs of cracking for some time), and the hatching commenced about 1700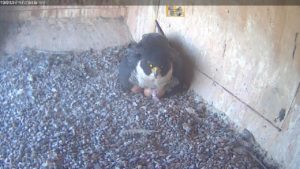 with the first appearance of the chick at 1803 h (6 pm for the Americans!).
VIDEO 20171001 1st chick appears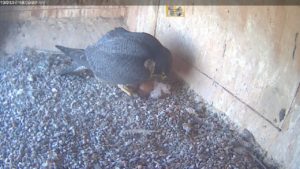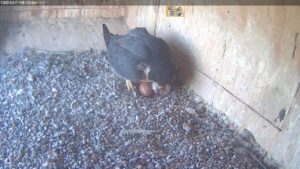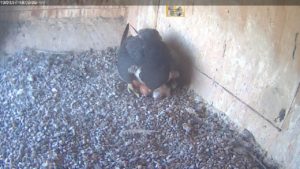 As you've all seen, there is a sizeable hole in a second egg, so I expect something to happen tonight. I will try and get in tomorrow afternoon, but have commitment in the morning, so I'll hand over to the night shift!
Good luck and good night to Diamond and all her followers.