Omelette (for want of a better name) has had three good feeds today, one between 6 and 7 am, lunch at noon and afternoon tea just now.
VIDEO   20171002 1st feed 1st chick short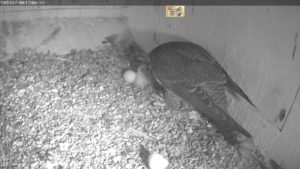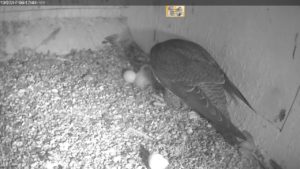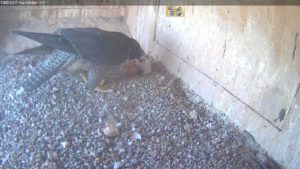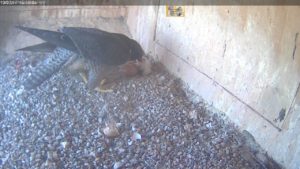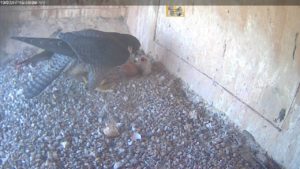 VIDEO  20171002 2nd feed in colour
Mostly starling, but another unidentified.   Xavier seems a bit erratic with his food bringing, clearly sometimes allowing Diamond to fetch from a stash outside.  But he was the same last year and they muddle through okay.
And he has begun to brood the chicks, albeit for only short times.
We had an interesting visitor today – a Nankeen Kestrel, who landed briefly on the ledge outside the box, but took off quickly.  Diamond raised her head, and gave the kestrel a Julie Bishop (our foreign minister) death stare, but otherwise wasn't bothered.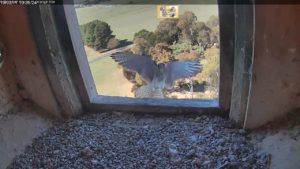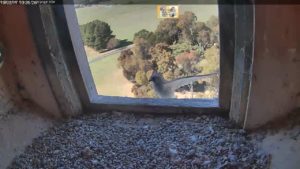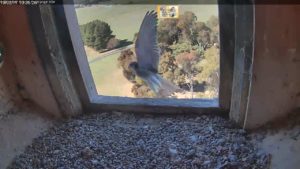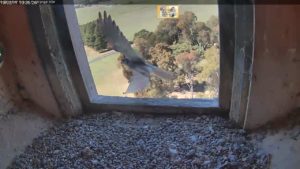 VIDEO   20171002 AK almost visits
Touch wood no. two hatches tonight.