I'm pretty sure this male is not Xavier who was sheltering in the box during a violent thunderstorm this afternoon.  Facial/neck markings show a distinct streak.  Tail seems broader.   Also behaviour was odd:  much looking up and around the box as if it was a first visit.  What do you think?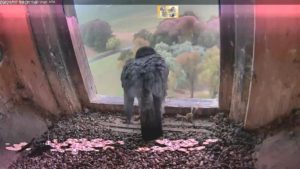 A minute or two later…..same bird….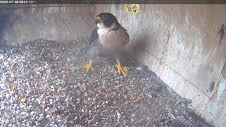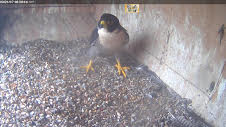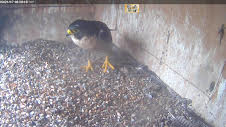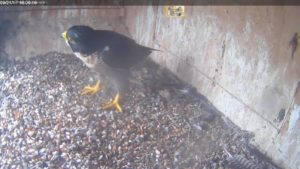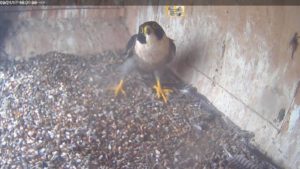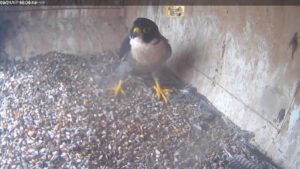 I'll see if I can get the videos loaded… as behaviour is much more obviously odd in the videos…at one time he was literally climbing the walls!
Good night  Cilla