Another visit by a juvenile, seen off by Diamond, who appeared quite aggressive.  Possibly this was an intruder?  I'll have a look around on the way home and I have my camera today:)
VIDEO  20170201 juv attempts to land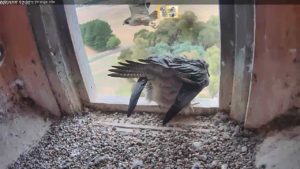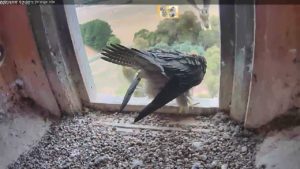 I also had a nice shot of Xavier doing a rather clumsy landing.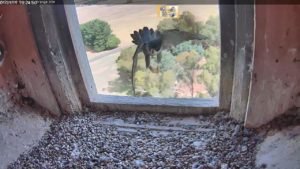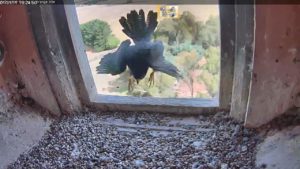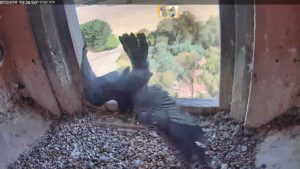 VIDEO:  20170131 Xavier clumsy landing
And of Xavier with a bug in the box that was clearly annoying him!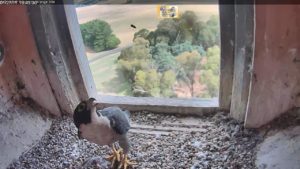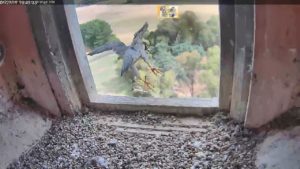 VIDEO 20170127 X and insect
I tried to load this one last week, but the website didn't want to let me do anything.
There's going to be an equipment upgrade soon, so there may be a break in transmission, hopefully brief.  Will let you know.
Keep cool.  Quite horrible here and no let up in sight.
Cheers  Cilla