At sunset tonight, I found all three juveniles in their usual area, looking sleek and well fed, with evidence of a recent galah kill on a rock near the dead tree.  Here are our sisters Mell and Rubi on the same branch, after I disturbed one of them on the prey (nothing much left but feathers).
A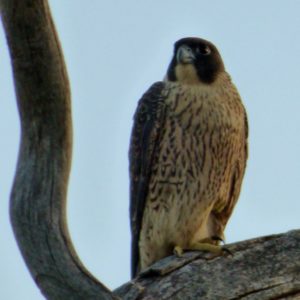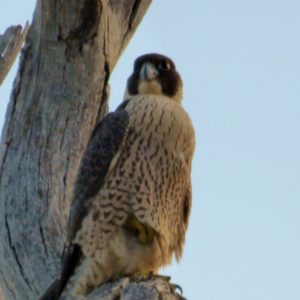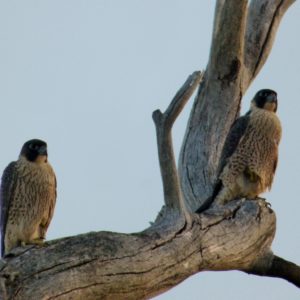 And here is Vim, the little brother, for once on a lower branch.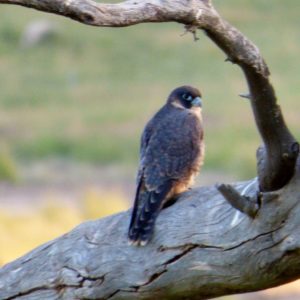 And looking right at me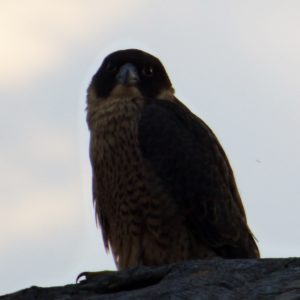 And Diamond circling above me, ensuring I mean no harm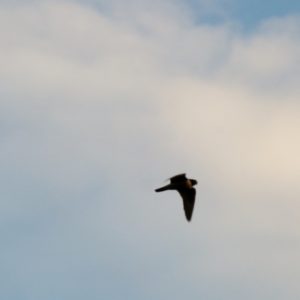 Interestingly there were starlings, mapgpies and willie wagtails in the same dead tree, with the willies giving Mell a hard time when she moved into a different tree for a while.  I've never seen magpies or willies on the menu, but the starlings should watch out!
I've got to organise two year final parties this weekend and early next week (one musical, one landcare), so might leave them to it for a few days.   Obviously, they don't need our help any more.