After being conspicuous by their absence during CSU Green's 'inspection' today, I found our family back in their dead tree this evening. I had to walk down as I didn't have the 4WD and I was very conscious of a very cross Diamond who followed me down, so I didn't go too close (hence not that great photos).
Nice to see Vim having a meal of his own; in fact, he took it to his sister and shared it.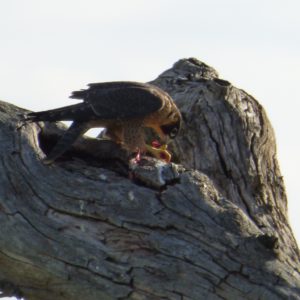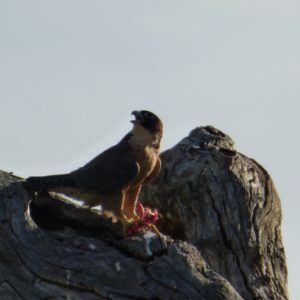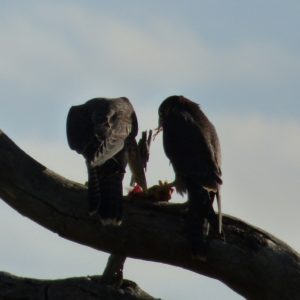 And here is the other sister (Rubi?) looking very aloof, a little higher in the tree.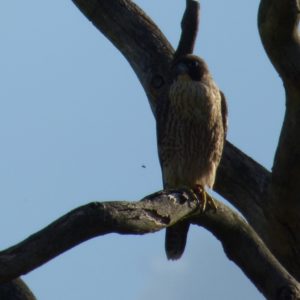 And a couple of landscape shots, showing the tower and a yellow box tree near the dead roost tree (Eucalyptus melliodora after which Mell was named)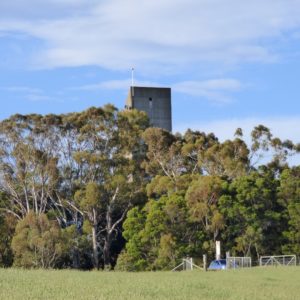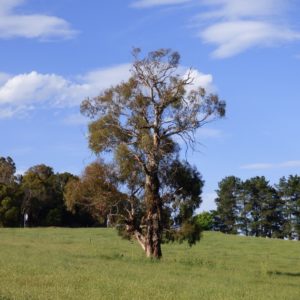 Signing off
Cilla