On Friday evening I found a lone juvenile (probably Vim) on their dead tree; no sign of the others.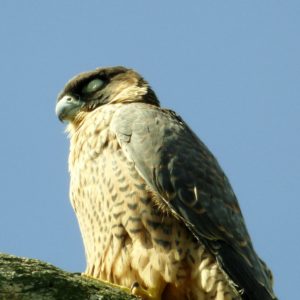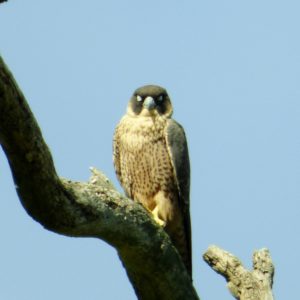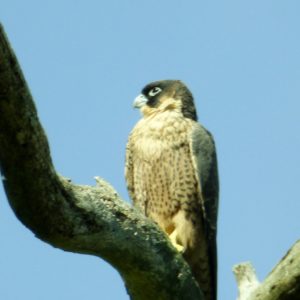 Nearby was a pair of Australian (=Nankeen) Kestrels, so I amused myself trying to photograph them (no sign of juveniles, alas)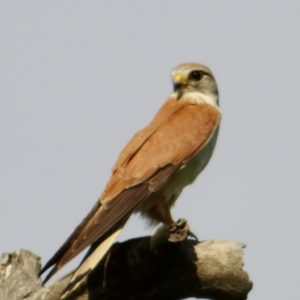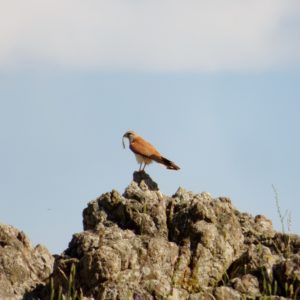 I also got better photo of the yellow box (Eucalyptus melliodora) one of Australia's most beautiful trees (in my mind, at least) and excellent honey trees.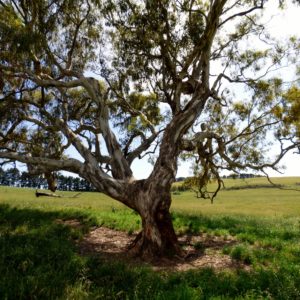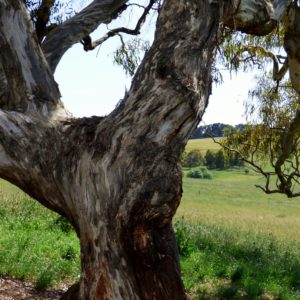 I haven't had a chance to get back out there until today, but couldn't find any trace of them, although Xavier is visiting regularly to the box and Diamond is there overnight.   And there are occasions when they get together.   Here Xavier is preparing a scrape (which is gone now as I cleaned the box today, so he might get a bit of surprise when he gets back).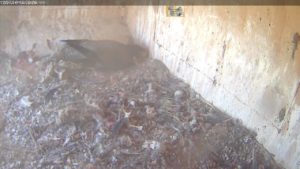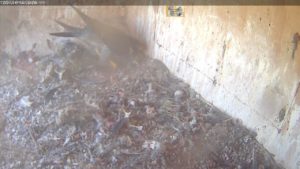 20161207-x-preparing-scrape-early
I'll go out again this evening and see if I can find them.   I don't think they will have gone yet.  Juveniles are usually around for a month at least.  I think they have just moved to another tree, perhaps a bit further away.    Diamond is away all day, so appears to be much of the supervision.
I'll also go back up and do a better job of cleaning the cameras!