This chicks are tranmogrifying extremely quickly – it seems as if they are changing while one watches.
Food today has been pigeon, starlings and a large white bird, possibly a sulphur-crested cockatoo;  can't be sure as I cannot see the legs.   More might still be coming, but it seems most of the feeding has been in the cool mornings.  The days are heating up now and much of the birdlife is quiet during the day.
This indicates that the pigeon was a particularly desirable prey: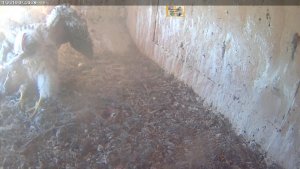 20161104-pigeon-bfast-nest-food-grab
Even when all the prey was eaten, one chick kept wanting more!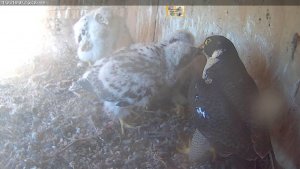 20161104-the-remains-of-the-meal
We are expecting a lovely weekend, weather wise, with rain on Tuesday or Wednesday and I'm hoping to start swimming…..  I have another landcare commitment on Sunday, but will probably look in on Saturday to see if there have been any developments.