Nice age for banding, but alas the permits were not forthcoming.
Diet has been a steady stream of young starlings plus a couple of rosellas (one crimson, one eastern I think).
Chicks seem to be healthy, well and cheeky.  Here our little male "Vim" is teasing Mum.   The video is in Microsoft Video 1 and should have sound.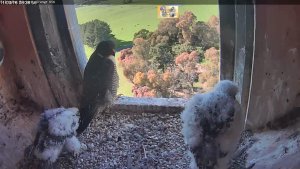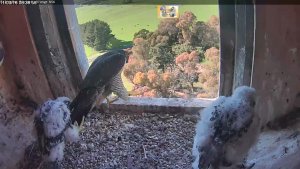 20161103-vim-teases-mum
At this age, they are rather in the 'ugly duckling' stage, but it won't be long before they turn into sleek and beautiful juveniles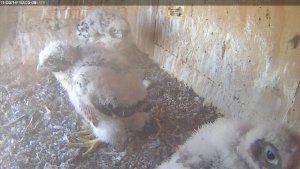 And finally, I have been very impressed with the wing-flapping ability – and how they scoot around box without hitting each other, like dodgem cars.
20161103-a-major-flap-2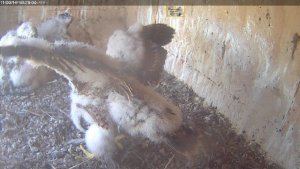 20161103-a-major-flap
Time to go.  Will be around tomorrow and this weekend to keep an eye on things