Xavier has not been bringing much food into the nest-box, but I think he's passing prey to Diamond and/or caching it nearby.  She came in with some prey yesterday morning that had clearly been caught either the night before or by Xavier in the dark….
So I"m a bit worried about the total extent of food coming in, I'm please with the way she has accepted the new male, and is quite happy to leave him alone with the chicks.   Here is actually approaching (briefly) the young ones.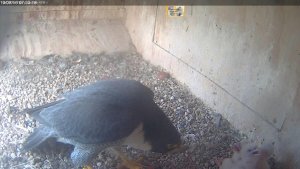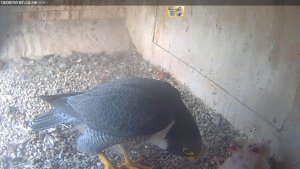 Hopefully he will realise that he can feed them too.
This has to be brief as my time is extremely limited today and tomorrow.  I'll catch up eventually!