I'm still only up to last night, so I think I should explain what I'm actually doing.   Every action 24/7 and usually 52 weeks of the year (but with some gaps) is recorded in 1/2 minute intervals and is summarised hourly.  Categories include all the behaviours that you might expect such as incubation, feeding chicks, eating, interaction etc. with male, female and (eventually) juvenile behaviour recorded in separate columns.     And this is the fifth year.   I was hoping to compare the Swift/Beau pair (3 years) with Diamond/Bula (3 years, including 2017), but of course circumstances have intervened.    I also record all the prey items and store images of these and I have a huge collection of videos and stills of the prey (and of course of much of the other behaviour).   One prey item yesterday was probably a parrot by a glimpse of royal blue.
So those of you who were wondering if I needed to be sent images, notes etc. be assured that that is not necessary, though I appreciate your kind thoughts.  When one of the cameras was not linked to the recording software, I did have a problem for a week, but that's now fixed.  The Milestone software allows me to skip periods of inactivity (but there's not much of that at the moment!).
I'm going a bit more slowly this year, partly because so much has been happening, but also because I'm entering the hourly summaries into a spreadsheet as I go along.  In previous years, I didn't do this and so I now have a huge backlog to enter.   If anyone feels like helping out in this respect, let me know:).
So apologies if I can't give you instanteous feedback, but at the moment I'm struggling to keep up.  I can't leave the recording of the data too long as it overwrites itself when the full.  And I'm away several days next week for meetings next week (I'm on the Executive of our state Nature Conservation Council, plus up to my ears in other conservation/landcare/music groups), so it's not going to get any better (but at least Scott will be back).  I have a major landcare-cum-music event to organise for Saturday, so it's a busy week and I do need to go home occasionally!
And you should be aware that the research, whilst approved by the CSU Animal Ethics committee, is virtually unfunded and both Scott and I volunteer our time, so I'd like to thank you for your patience.
But everything is going really well with our new pair and their approximately week old chicks, eyes just starting to open.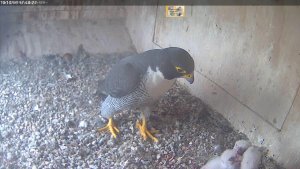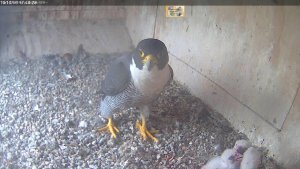 Who are these strange creatures?  Not mine, that's for sure!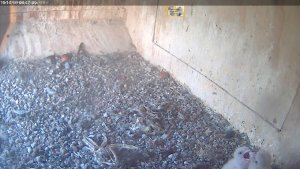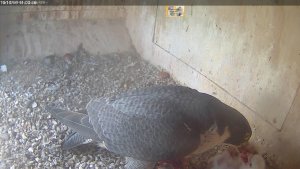 Good good luck and good night.   We have someone coming tomorrow to do some recording, which will be interesting.
Cilla