As you have already noticed, Diamond laid her third egg at just after midnight on Sunday morning, local time and all is well.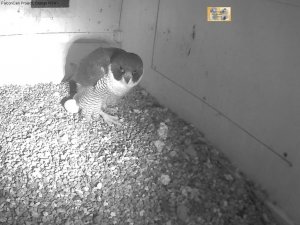 Bula has been doing his bit rather well, probably better than Beau I think, who struggled with even two eggs.  Sometimes when the eggs get separated, he takes a while to get settled, but so does Diamond.  I don't think he's any smaller than Beau.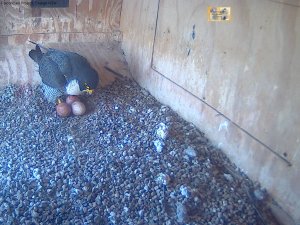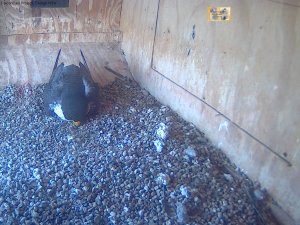 He has been bringing prey, which is his most important job.   These have been scraps, so hard to identify, but I suspect a couple of parrots in the haul (probably an eastern rosella and a female red-rumped parrot).
Will there be a fourth egg?  This would be unprecedented in this site, but fingers crossed.