I have had a lot of other commitments, so am getting a bit behind with my data capture (and I'm in Sydney this weekend for the Nature Conservation Council) to there'll be a lot to catch up with next week.
But all is well.   Beau brought in a prey (unfortunately unidentified, although a bird) well before dawn the other day, see below.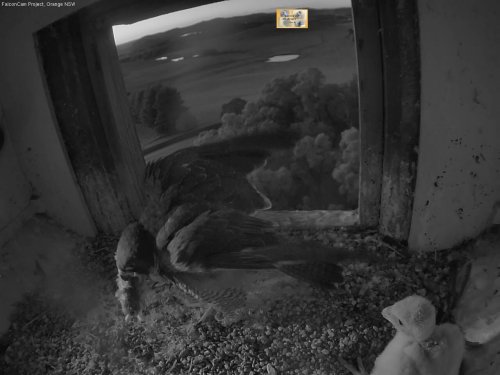 Aspro struggled with another catch (possible a large honeyeater, or thrush) as it had rather unappetising long legs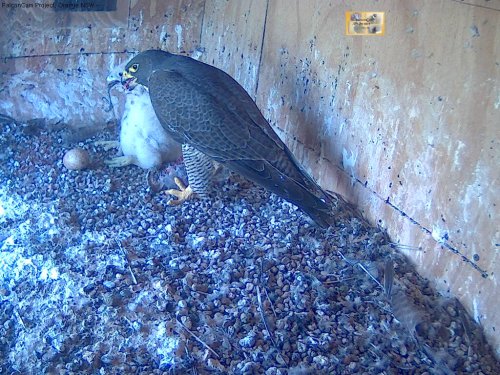 And another nice one of mother and child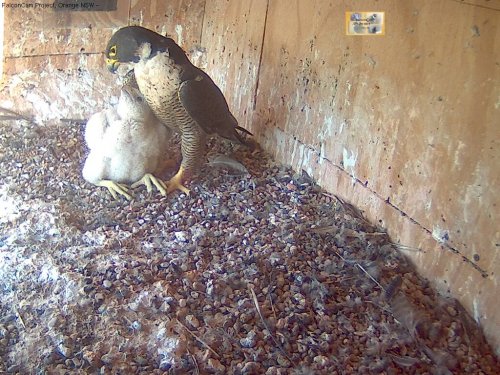 I'll be out of touch for a few days because of meetings in town etc., back on deck Monday.
Cilla