A really strong fledge into the edge of the woodland at 0700 on 11/11/2022
.
.And while I was out looking for Indigo, hoping not to be spotted by Diamond….but she found me
.
.And here is, outside the laboratory on the university campus after some excellent flying lessons and a rather horrible night of thunderstorms, looking none the worse for wear.
.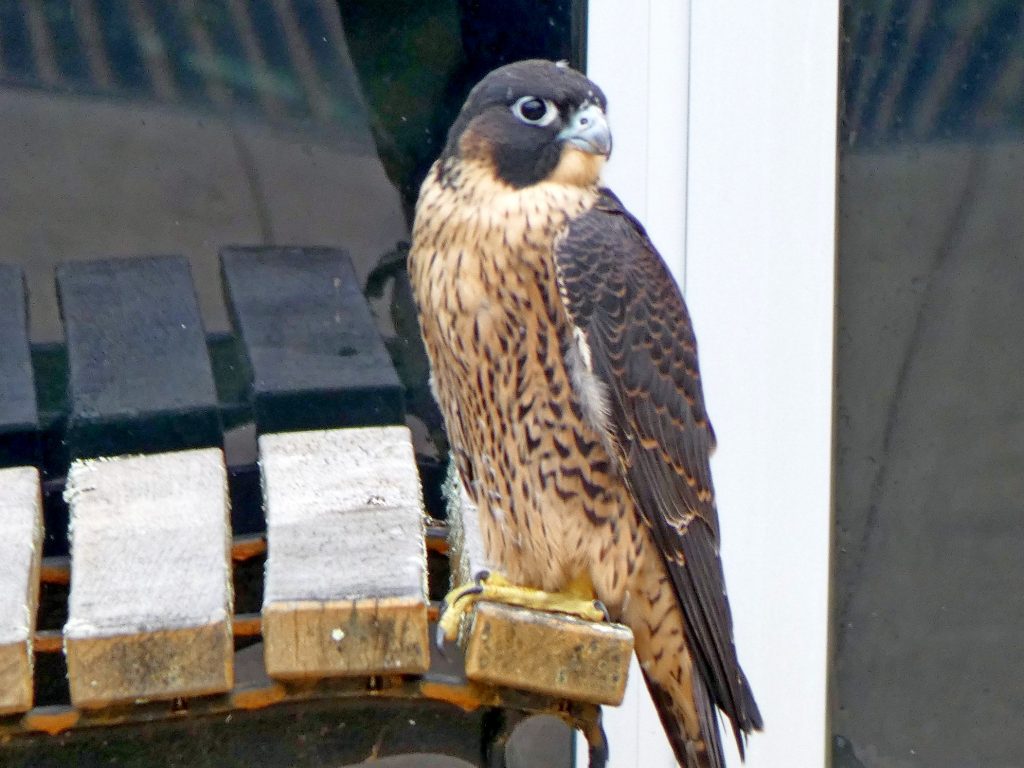 .And a video of Indigo and his parents on his third day after his fledge
.
.