First hatching was this morning at 0844 h.  It went well, with a bit of help from Mum, who then helped herself to the membrane…  Here is the link to the video
The little one didn't have to wait long for a feed (and for us to get a glimse of him or her).  Just two hours later, prey was brought in and fed to the chick (hard to see, I admit).
Another prey this afternoon came in and was fed.   Diamond has a particularly clumsy entry after (presumably taking the prey from Xavier – I could see him flying about, but didn't witness the actual handover).  I haven't identified the prey, so if you have any ideas, let me know.  It's the size (perhaps a bit bigger) and colour of a starling, but the legs are the wrong colour (stone, rather than pink) and the feet are really large.
And same prey in the nest, easy to see
Unfortunately, I have to leave early today, but will check in later to see if numher two has arrived.
Oh, and some pictures from Monday, in case you were wondering what the tower (and I) looked like!  Photos from Rosemary Stapleton.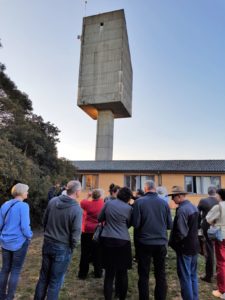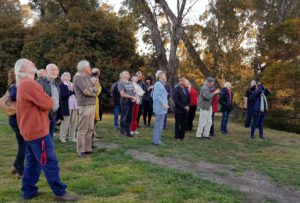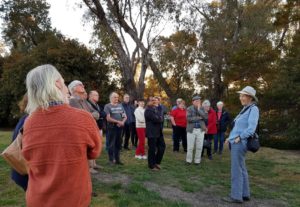 Cilla