Some of the peregrine juveniles, plus Dad have been helping themselves to the current explosion of cicadas on campus.   Easy pickings.   Here is Dad with his catch:
Both juveniles have been visiting the box over the weekend, mostly whilst in hot pursuit of a parent.  It is not known yet whether either has caught their own prey yet, although at least cicadas are a start.   But I would expect them to be hunting very soon.  Here the young male, Budhin is chasing Diamond.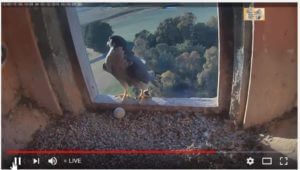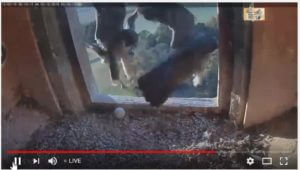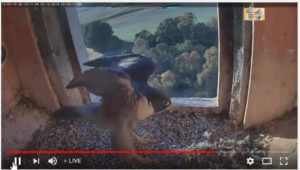 On Saturday, we had the delightful sight of an Australian mapgie, flying down in a stoop, probably from the top of the water tower.   Perhaps he had been watching our peregrines!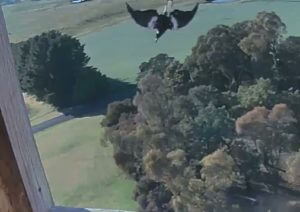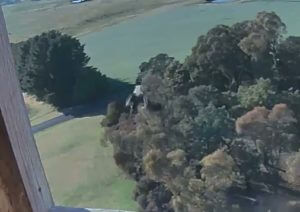 And here is the original – Xavier, we think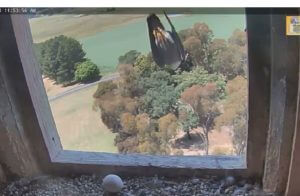 Xavier is always  keen to start preparations for next year.  Little does he know that I will ruin all his good work when I clean the box in the New Year!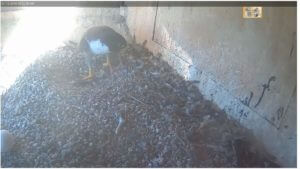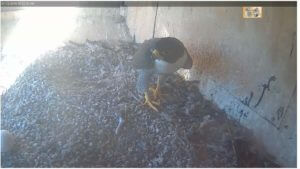 the
Forecast is for fine all week – good think as we are all making hay this week.   I'll be going down later this afternoon to see if I can catch the youngsters in their roost tree home.