I haven't seen Bali now, either in the box, on the tower, or in the fields and woods, since 20th December – over a week, now, so I think we can safely say that he has left the area, hopefully to pigeon-filled greener pastures.
Marragaay, however, doesn't appear to want to leave home and is still chasing parents for food.   Here I caught her in the roost trees, which are ancient yellow box and looking rather fine at present, as they are in flower, so I've included a landscape shot.   Marragaay can just be seen as a dot in the centre far right of the picture.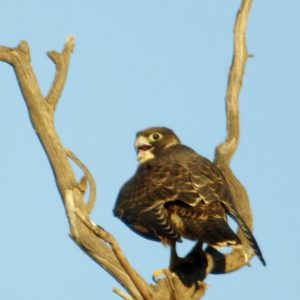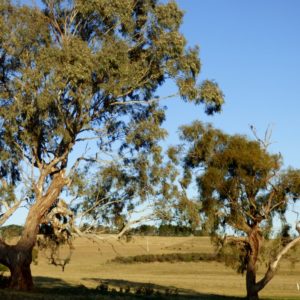 She then flew to the tower, but the photo is too back-lit.  However, Diamond gave me a look only a peregrine can produce meaning 'back off'.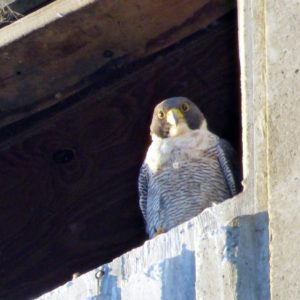 And here are the loving couple renewing their bonds in the longest courtship ritual I've seen for some time.  My apologies for the internet radio noise in the background!  Note also that the two images are slightly out of synch, so you might think there is a threesome, but alas, not just the two.