Marragaay followed in the steps of her little brother at 6.12am this morning. She also flew really well, over and through the eucs, where she seemed to be followed by parents, then one of them (hard to tell from here) seemed to fly between the eucs and the pine windbreak and then they all disappeared to the left of the left of the screen (towards the trees near the car park).
It's very hard to be sure, and you'll have to look very closely, but it did look as if M seemed to be flying one minute, then on the ground in the next (with the two adults still flying) on the lawn to the bottom left of your screen. Anyway here's the video. I have to rush, but on my way out, I'll have a look around for her to make sure she is not still on that lawn (if she is, I'll put her in a tree).
But what a flight!
As soon as I find the birds (which I will), I'll put up some shots.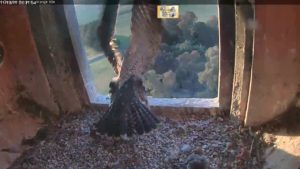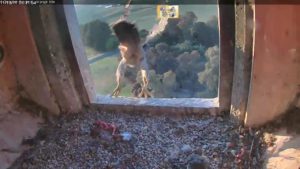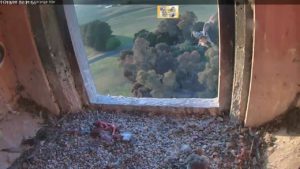 VIDEO Marragaay departs