Hard to believe – only two-three weeks to go and then they will be off.
Here are some shots of our two youngsters, Marragaay and Bali, 30 and 28 days old respectively, being fed by Diamond after a prey drop by the father (Xavier) (the first is a pigeon; second probably a starling).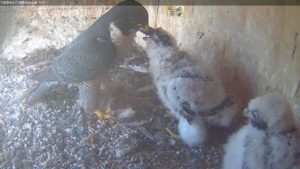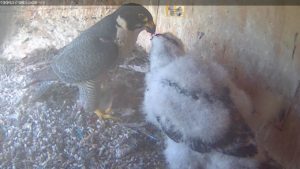 VIDEO   20171031 chicks fed at 4 weeks)
And a bit later this morning.  It's bit hard to be definite because of the distortion with the close range camera, but I'm pretty sure Bali goes first for this feed.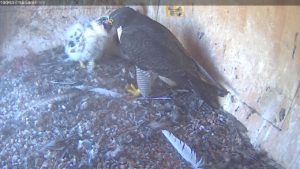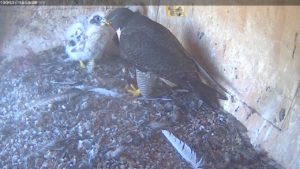 VIDEO   20171031 Bali goes first…short