I'm back from visiting family in north America and doing a bit of wildlife spotting en route from western Washington to eastern BC.  This is a barred owl in the woods right next to the house where my daughter's family lives.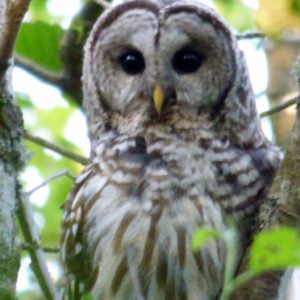 I'd like to thank the volunteer, Doug, who captured most of the data for me while I was away.  I haven't had time to check these yet, but I did collect the data for the last two weeks and there has been quite a lot of action, some courtship, with a lot of frantic circuling, scrape preparation and food bringing (although Xavier still seems unwilling to let the prey go, cheeky fellow).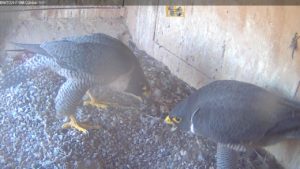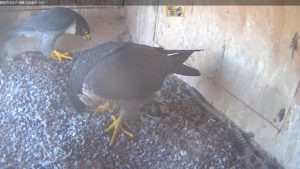 VIDEOS
20170622 solstice courtship ledge
20170622 solstice courtship nes
I hope we have a successful breeding season.  I'll try and update the blog weekly, probably Friday afternoons.
Cilla