Xavier is starting to show signs of being a good provider by bringing a large prey item (probably galah) into the box.   He left it there for some hours and then had a bit of a chew himself,  but was careful not to finish it.  Diamond found it sometime later and polished it off.   Next time Xavier came in, he was clearly puzzled that his stash had disappeared.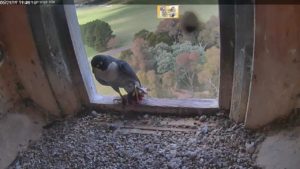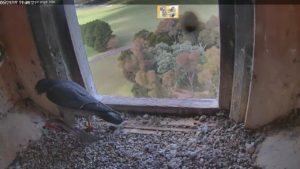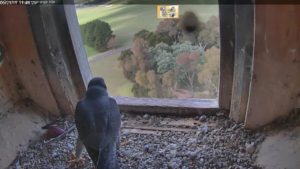 And speaking of disappearances, I'm off to visit my daughter and some cousins in Washington state and British Columbia respectively and so I won't be posting for a month.  I do have two volunteers capturing data using my computer, but because my computer is still 'barred' from the website, they won't have access either (I'm doing this at home).
I'll check in from time to time, however, in case there are questions (but bear in mind I won't be up to date with what's happening).
Sue and Christine have done a wonderful job entering data into a spreadsheet for me with many months of data completed and checked..  Good girls!
Cheers  Cilla