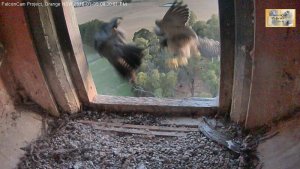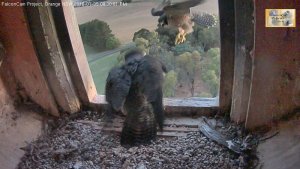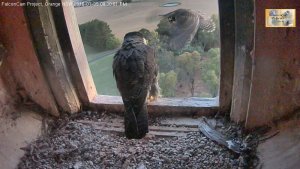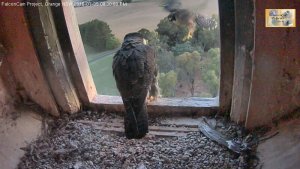 Just been back a few days and off again tomorrow for two weeks (Tiffany in charge!).
I've done a couple of walks and seen one juvenile flying and crying and there have been a couple of fly-pasts, where one youngster flies to the nest-box when Diamond has been sitting on the ledge, resulting in  the latter leaving, with juvenile in hot pursuit.
Not sure, but size suggests this is a female.