Had a wander to see if I could find Tumbler – and lo, and behold, she has successfully joined her sister in one of the roost trees….note how well camouflaged they are.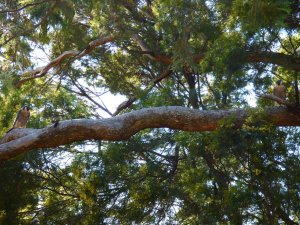 And here are shots of them separately.  I've put Walga as being on the left, but honestly, not sure which is which at this stage.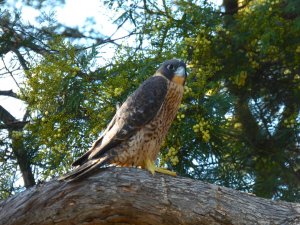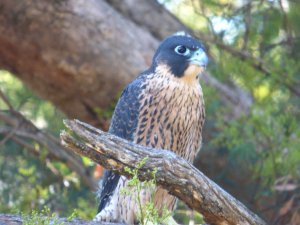 No sign of little Tardy yet, but I haven't given up hope.  Just fledged juveniles have often disappeared for five days or more before finding their way back to the roost.
Apart from Aspro, who fell out of the nest in a storm last year and was never found, and one who hurt her leg during hunting-training, we have always had success with our fledglings finding their way in the world, so let's keep hoping and looking.