Just to let you know that, although the power was cut during the storm, and I couldn't access the software until it rebooted, I didn't lose much data, and it's all working fine now.
Also both Beau and Swift were able to hunt successfully by dodging the worst of the storms, so the little one didn't go without a feed.  In fact he or she is getting well fed and just eats until he falls over.
During the bad weather, fewer starlings seem to be being taken, and more native birds such as red-rumped parrots, crimson rosellas and native pigeons – I think this is the latter being fed to '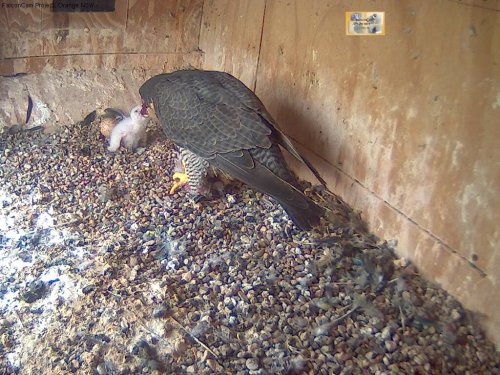 Aspro' yesterday (and caught by Swift).