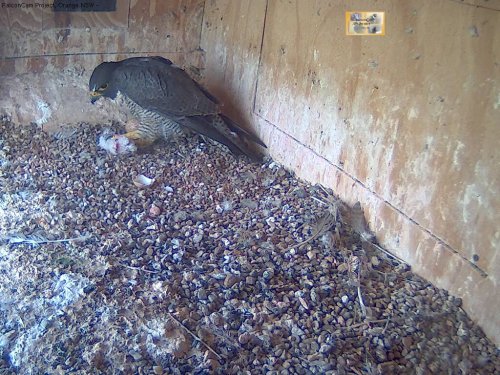 I have been busy videoing and shooting film on our first-born, but I'm not able to attach videos.  Hopefully Scott will do this soon as possible as I have an amazing one of Swift stomping on, and completely knocking over our youngster.  Incredible how any chicks survive with some a clumsy mother.
I'll try and put in a still, plus one of their second feed (actually the first wasn't easy to video).  I'm always amazed what a huge appetite is captive in one so tiny!  then suddenly, it's "oh I'm so full, and I need to fall asleep!"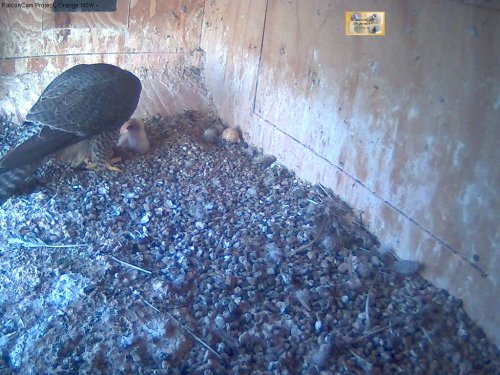 The second egg is probably still viable.  There can be several days between hatchings, so I'm not despairing yet….
Thinking caps on for names, preferably something non-gender specific as rather hard to sex at this age!   At our field naturalists meeting last night, I requested some suggestions, perhaps something that denoted our relief that there was a chick, finally, and some wag suggested 'Aspro' and actually I rather like it.