This morning (local Aust time) at 9.47am we witnessed the arrival of the first egg, laid quickly and uncomfortably, but safely. Thanks Ingrid for the fast comment time – we've been in to check the footage, and video clips will be available across the space of today (with links in here). Swift looks tired in some of the images but relieved. Not long after laying this first, beautiful, strongly coloured egg Beau rocketed in from across the paddocks to the Concrete Hilton but was seen off quickly, as you can imagine!
[ video clip – Swift hatching her first 2014 egg ]
Swift has had us all on edge waiting to see if this season will continue as per normal so today was a brightly cheery moment. Security has been stepped up on the tower, and the public viewing computer in the Orange campus Learning Commons entrance has been switched back on and is broadcasting the Nest camera for locals to see in real time 24/7; thankyou to David Kasakeijan-Ross for letting us hog his own office space for the equipment; appreciated muchly!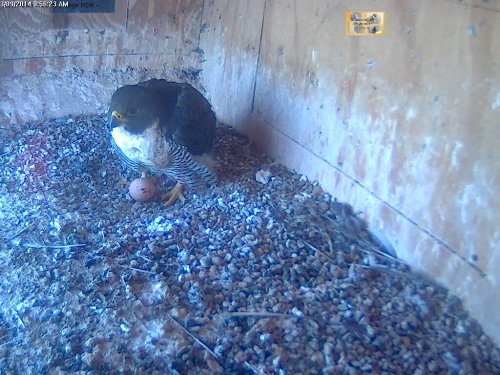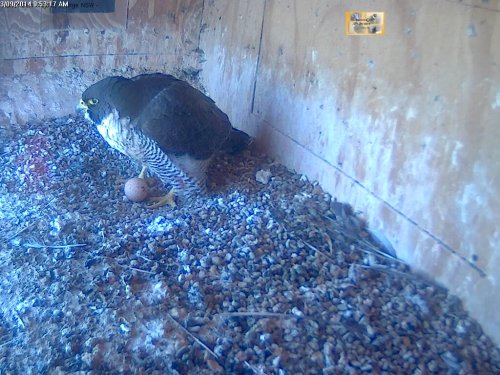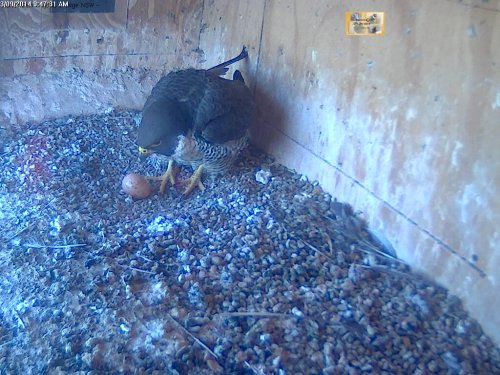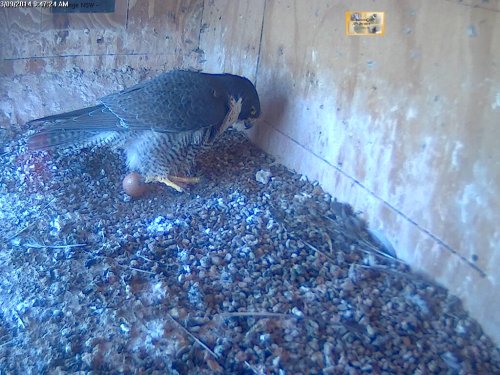 We await further appearances over the next couple of days but it's a great start…. Video links will be added to this post as they are processed……