Checking up on the expanding flock at lunchtime today has confirmed most members are accounted for. Cilla took a good pic this morning of one of the two recalcitrants from last evening, still there in the tree (but gone by lunchtime, it appears):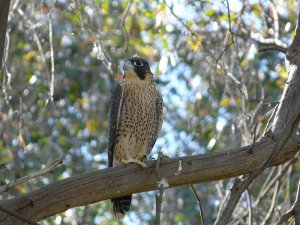 By lunchtime the combination had changed and we were lucky enough to see Beau, Swift and possibly Byng all up in the feeding tree together, with Ophir still in the eyrie and Narrambla on camouflage duty somewhere: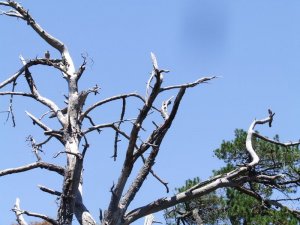 Byng is already being harassed by a local tiny 'willy wagtail' up the tree and by now will be experiencing a headache from all the pecking going on earlier. Just yesterday Beau himself was forced to move on after being harassed!
(more photos in General Gallery #8 to the right as well)