First fledge of the season and it was, as predicted, our male, Pluto at 41 days since hatching.   He flew true and strong and one of the adults followed him immediately.
Here is the link
It shows Pluto getting ready to leave, his leaving (and if you look closely, adult following) and Gaia's non-plussed reaction!
Here are some screenshots of his take-off.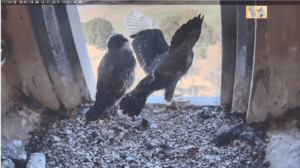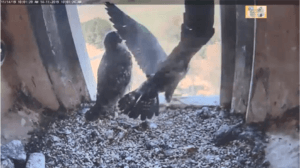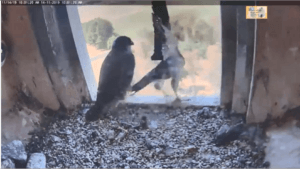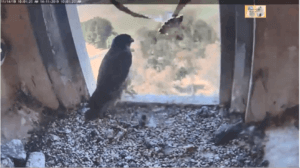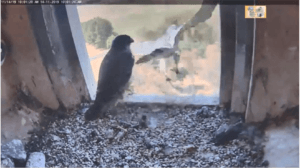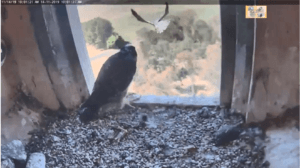 Here is Pluto, just a day before fledging: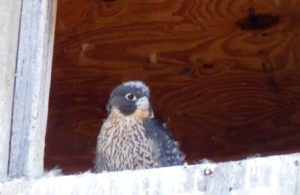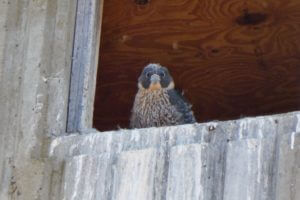 And Gaia left behind (taken this morning).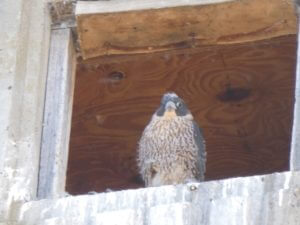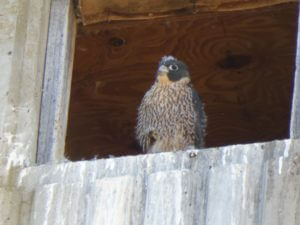 Sorry I didn't get them together.  Some years I've managed to get three in a row!
And, finally, here is Diamond's angry reaction to my presence, yack-yack-yack etc.!   She was in a tree just opposite the tower.  I am assuming (but cannot be sure, of course) that she is guarding Gaia, not Pluto, as it is unlikely that he would have found his way back to the tower.   Nothing surprises me with these birds, however.  One year a male landed on top of the tower on his first day.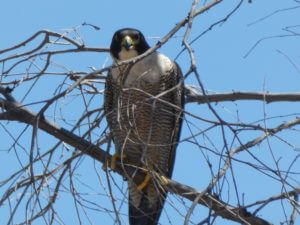 Await the next instalment with bated breath.