It seems that both Gaama and Budhin are back, although I haven't seen them together, so cannot be 100% sure which is which.   Interestingly, the parents haven't tried hard to dislodge them.  One or other of the youngsters can often be seen in the box or on the tower roof.   First set of photos are of Gaama (I think) chasing Diamond, whose retreating backside can be seen on the first photo.  Video can be found, showing first Xavier, then Di, both bowing, then Gaama:  https://youtu.be/3G7dRm0flDE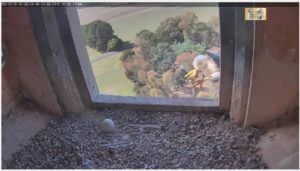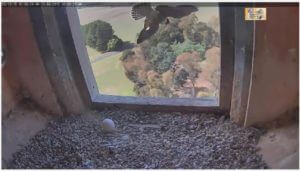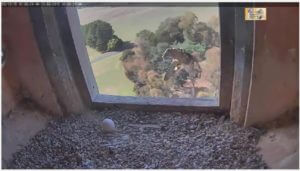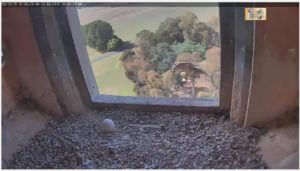 And here is the smaller juvenile, who we believe to be Budhin, returned after an absence (although it's possible he was around before and we simply mistook him for Gaama – she is bigger, but not by a huge amount).   And the video of this is here:  https://youtu.be/01TgE0WP2gQ   It is quite funny watching the youngster playing with the dud egg (affectionately know as 'Eggbert').
I'm going to Sydney tomorrow and have a frantic weekend of field trips and music event, but will catch up early next week.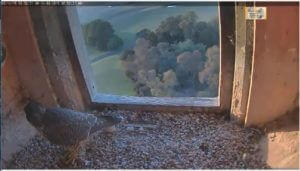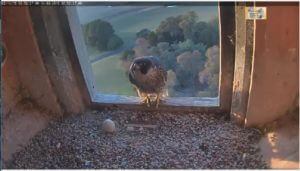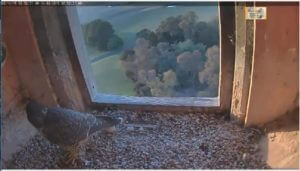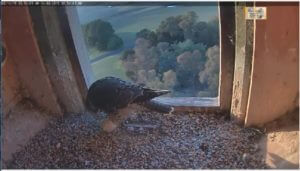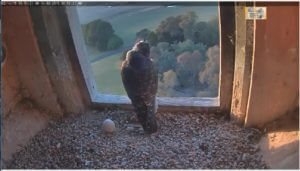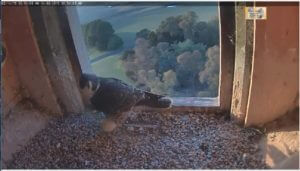 \