Gaama has not been seen since last Thursday, but could be on an extended hunting trip of course.   These were taken on the 6th ie the Wednesday.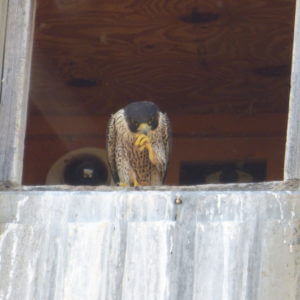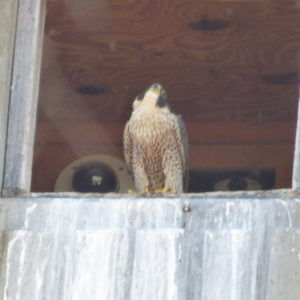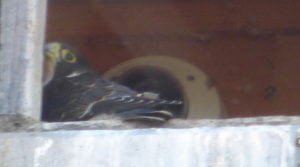 These below were taken on 7th, but I'm not confident who this is, all hunched up in that way.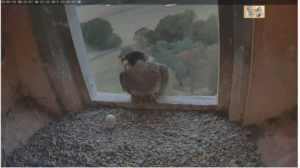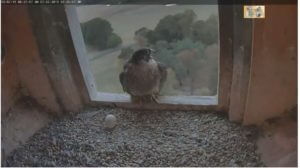 Here is the bird we are assuming to be Budhin.   He seems smaller than Gaama, and considerably smaller than Xavier, too, with a distinctly flattened head, but also hump on neck.   But he clearly knows the box, so I don't believe that this is a 'stray' bird from a different nest.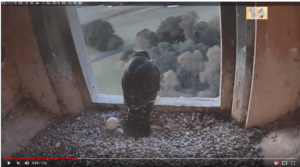 There is a video that I have taken from the Google hangout:    https://youtu.be/Qq7dCv8lARg