Our intruder, nick-named TG (transgender, because I was having difficulty with his gender) had been making regular appearances and, for some reason, after initial hissing and scuffling, Diamond at least seems to accept him.   I now think it's a he based on colour of feet and eyes, lack of spots on chest, food-bringing behaviour and size (slightly bigger than Xavier, but quite a bit smaller than Diamond).
It's speculation, of course, as none of our birds are banded (could not get animal ethics' approval), but it's possible that it is one of Diamond's sons from a couple of years ago, called 'Vim' (short for viminalis, one of the local eucalypts).  I have no idea how an adult would recognise offspring, however, as the plumage is now quite different.  If anyone has any insight into longterm maternal behaviour, I'd love to know.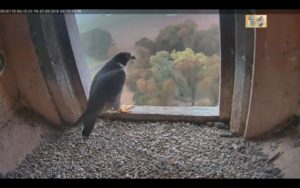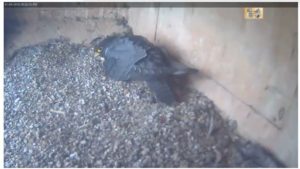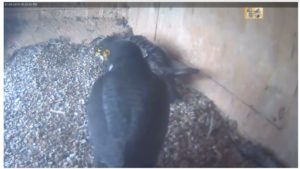 I think that the earliest date for hatching is 19th September, but more likely 21-22 September.
Have a lovely weekend.
Cilla