No, I can't tell whether Bali killed this himself (and I've no idea what it is).   Probably not, as it is very well dressed, but it is another milestone for him.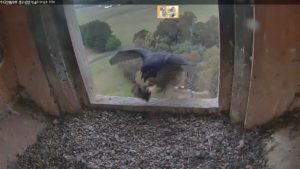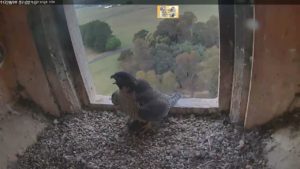 VIDEO 20171128 Bali brings prey
Marragaay still has not returned to the box, if she has been there at all, which I now doubt, but I did see her this morning in the dead roost tree (without Bali).   He and Diamond spent most of the night together quite companionably on the night before last when there were storms.
There is widespread rain coming to Orange, starting with thunderstorms tonight and some heavy falls Friday and Saturday.  I hope they have stocked up as these can be lean periods for the birds.