Two mapgpies fly quite close to the box today and Diamond watches closely, but barely twitches.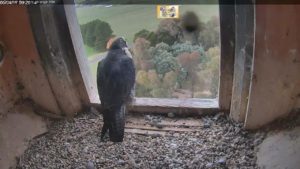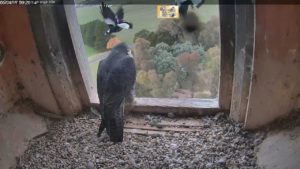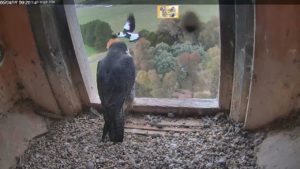 VIDEO: 20170504 AM flypast
One does often see stouches between mapgies and raptors, but not often with falcons.  It's wedgetail eagles that they really get stuck into, which is odd as eagles generally focus on mammals as prey.
Australian magpies are large, feisty birds, rather unlikely to end up as peregrine dinner, but nor are they likely to chase peregrines out of their nest.