Xavier has brought in a water bird chick;  not sure of the species – possibly a young coot or duckling – suggestions welcome; I'l keep searching as it is a very interesting catch – obviously way too young to be flying, but presumably it wasn't caught actually on the water, so perhaps on or near nest or nearby land.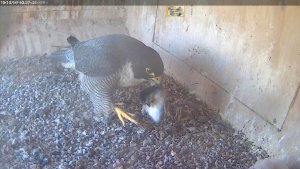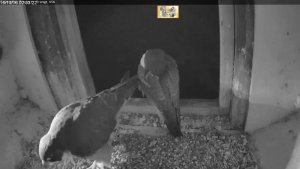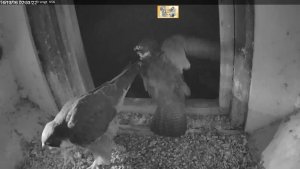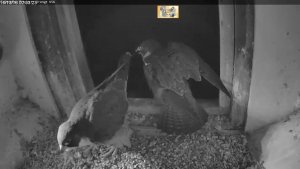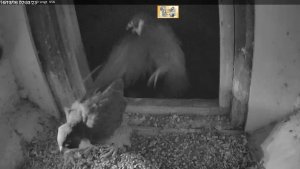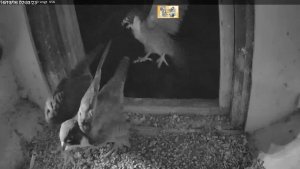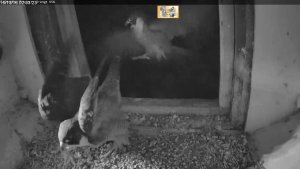 As you are much quicker than me, you've probably already you-tubed this, but never mind.  I'll have a look at your comments later.
I'm a little bit worried about the length of time the nest is being left empty.  I'm sure that is quite unusual.  I can only assume that Xavier is not really pulling his weight yet and Diamond is still doing quite a bit of the hunting.   I hope that he gets his act together before the birds get much bigger (and hungrier).
I'm getting behind again and won't be able to update tomorrow or Saturday, but will try and catch up on Sunday.   Goodnight!