Beau and Swift have spent several long periods (56 and 73 minutes) together now, quite quietly, with little interaction.
In fact, in this case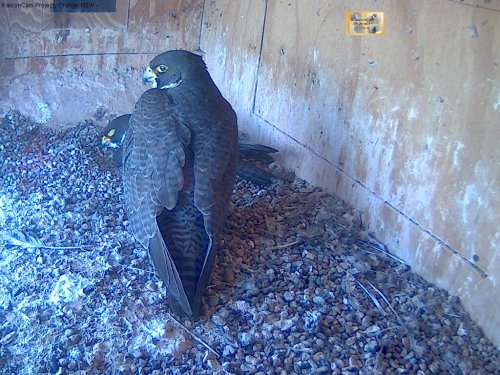 , he seems to be asleep (or just very, very tired boy) while she stands guard.
I'm off to Sydney today to the Fenner conference on the environment.  Back late Friday night, so hopefully Scott can keep an eye on things.
Quote for pesticide testing is $A110 (ex-student of mine, so good price), so will do this, but will wait until other two eggs safely hatched.    There shouldn't be any nasty pesticides in the area.  Australia is fairly strict about these things, but you never know.